NAWBO SV Events

Celebrate International Women's Day
March 28, 20175:30 pm

-

8:30 pm
The event will focus on international business in honor of International Women's Month. You'll hear about NAWBO's continuous advancement in strengthening international relationships, global speaking opportunities for NAWBO members, past delegations, and upcoming international trips in 2017.
Our host, Hannah Kain, is a dynamic individual and successful businesswoman who has built an incredible global business. A tour of the ALOM operation will be offered, make sure to arrive early.
Join us on March 28th and get connected to our international experts and other like-minded successful businesswomen. It's a great opportunity to learn about ways to grow your business globally and it promises to be an evening of great mingling and networking with our guests and members.
You really don't want to miss this event, and we hope to see you there!
NAWBO-SV Member & Guests of Member: $30
General & non-member: $45
Hors d'oeurves buffett will be served. Wine, beer, and soft drinks will be available.
Speaker/Presenter(s):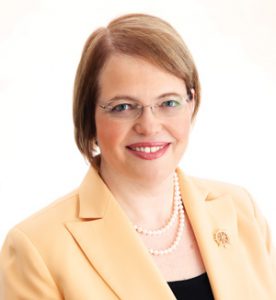 Hannah Kain is President and CEO of ALOM, a global supply chain company she founded in 1997 headquartered in Fremont, CA.
Hannah was born in Denmark and immigrated to the U.S. in 1990. She taught at Copenhagen Business School and is a published author with three university degrees and a 30-year management career.
She has been honored with the 2015 Manufacturing Institute STEP Ahead award, the 2105 YWCA Tribute to Women award, the 2014 NWBOC Eclipse award, inducted into the Silicon Valley Capital Club wall of fame in 2012, named a "Woman of Influence" by the Silicon Valley/San Jose Business Journal in 2009, won the global Vistage Leadership award in 2011, and was named WBENC Business Star in 2012.
Under her leadership, ALOM won the 2015 Silver Stevie award as the best global woman-owned company. The company has also earned numerous quality certifications, including ISO 9000, ISO 13485, TL 9000 and DMSCA CMP Level 3. ALOM is FDA registered, Safe Harbor, WBENC, NWBOC, and CPUC certified. Hannah is a board member of WBENC and the National Association of Manufacturers. She is the former Chair of the Silicon Valley Board for the Women's Initiative. She serves on the Advisory Council of Heritage Bank of Commerce and The Michelle R. Clayman Institute for Gender Research at Stanford University. Hannah is a member of the exclusive invitation-only Committee of 200 for executive women.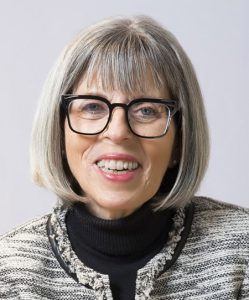 Lanie Denslow is a leading author, popular speaker and trusted advisor on how culture shapes business practices and business protocol around the world. She is known for using humor and candor to help others grasp the complexity of today's global business environment. Lanie is the author of World Wise: What to Know Before You Go and co -author of Working with Americans both internationally recognized for their practical insights regarding how culture influences business.
As the Founder of World Wise Intercultural Training & Resources, Lanie has conducted seminars for global business leaders and organizations throughout the United States and in Germany, England, China and Russia.
Lanie is the immediate President of Protocol & Diplomacy International and holds both an M.B.A. and a Master's of International Business Degree from Pepperdine University.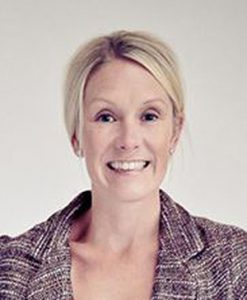 Jennifer Mitrenga serves as Vice President of Business Development for Opportunity International, a leading global microfinance network. As a passionate advocate for social entrepreneurship, Jennifer oversees Opportunity's women's philanthropy and new business strategies globally. In her 8+ years of experience with Opportunity, Jennifer has travelled to over 20 countries and held senior leadership positions in business development, donor experience, marketing and strategic initiatives.
Prior to joining Opportunity International, Jennifer spent 8 years at Goldman Sachs & Co. running a private wealth management business. Her investment management practice focused on advising high-net worth individuals, families and private foundations across the country. She was the youngest investment professional in the Investment Management Division.
She sits on the board of Altitude Seven, Allowance for Good and the University of Illinois College of Business Dean's Advisory Council. She is Co-Founder of the Young Ambassadors of Opportunity, a network of 2000 young advocates passionate about international development. She is a founding member of the Step-Up Women's Network Chicago board and is a member of 100 Women in Hedge Funds, Catalytic Women, NAWBO, Council on Global Affairs and The Battery.
She graduated summa cum laude from the University of Illinois – Urbana/Champaign with a BA in Finance, Accounting and a minor in International Business. She has taken executive education courses at Stanford GSB, Harvard Business School and Northwestern's Kellogg School of Management. She resides in San Francisco, CA with her husband and two children.
---
Other Events