On paper, things have never looked better for female entrepreneurs. In fact, more than 11 million U.S. firms are now owned by women, employing nearly 9 million people and generating $1.7 trillion in sales, according to 2017 data from the National Association of Women Business Owners.
But these numbers only tell part of the story. Women-owned firms are still in the minority, and the hurdles faced by women who have embraced entrepreneurship are vast and often very different than those experienced by their male counterparts. To shed light on some of these disparities, Business News Daily asked female CEOs about the key challenges women entrepreneurs face and how to overcome them.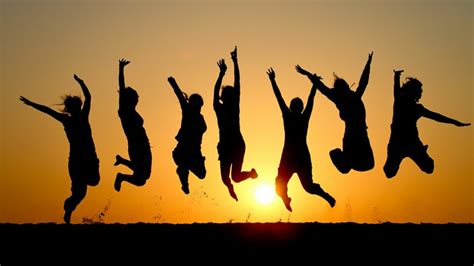 1. Defying social expectations
Most female business owners who have attended networking events can relate to this scenario: You walk into a crowded seminar and can count the number of women there on one hand. When women entrepreneurs talk business with primarily male executives, it can be unnerving.
In this sort of situation, women may feel as though they need to adopt a stereotypically "male" attitude toward business: competitive, aggressive and sometimes overly harsh. But successful female CEOs believe that remaining true to yourself and finding your own voice are the keys to rising above preconceived expectations.
"Be yourself, and have confidence in who you are," said Hilary Genga, founder and CEO of Trunkettes. "You made it to where you are through hard work and perseverance, but most importantly, you're there. Don't conform yourself to a man's idea of what a leader should look like."
2. Dealing with limited access to funding
Not all startup founders look for investors to help get their businesses off the ground, but those who do know how difficult the pitching process can be. Raising capital is even more difficult for women-owned firms. A 2014 Babson College report found that less than 3 percent of venture capital-funded companies had female CEOs. Bonnie Crater, president and CEO of Full Circle Insights, said venture capitalists tend to invest in startups run by people of their own "tribe" – for instance, a Stanford-educated investor will want to back a Stanford alum's business. This means that VC firms with female partners are more likely to invest in women-run startups. But according to the Babson report, that accounts for only 6 percent of U.S. firms. Women looking for business investors should build confidence through a great team and business plan, recommends Crater.
Investors typically look for businesses that can grow their valuation to more than $1 billion, Crater said. "Think about how to do that," she advised. "If you have experts on your founding team that can execute the business [operations] well, investors will have confidence in those people. [You also] need a good product market fit."
Another way to overcome this issue is by working to get more female investors involved in supporting one another, said Felena Hanson, founder of female angel investor group Hera Fund and the Hera Hub co-working space. According to Hanson, groups like hers are "looking to not only inspire and encourage female investors, but to grow and support other female entrepreneurs through both funding and strategic educational workshops."
Female entrepreneurs can raise the necessary capital for their business by learning to ask for exactly what they need, even if that means requesting more than what they want.
"Women are more conservative and don't overstate projections," said Gloria Kolb, CEO and co-founder of Elidah and mentor at UConn's Technology Incubation Program. "When we pitch investors, we are often pitching realistic numbers. But men so often overstate and exaggerate that investors often discount the numbers off the bat."
Kolb explained that investors, who are often men, will assume that the women entrepreneurs are operating just like the men and inflating their numbers. Therefore, they will provide funding at lower levels than requested. Women need to understand this dynamic and approach their pitches accordingly.
3. Struggling to be taken seriously
At one time or another, most women CEOs find themselves in a male dominated industry or workplace that does not want to acknowledge their leadership role. Alison Gutterman, CEO and president of her family's business Jelmar, had this experience early in her career.
"As a female entrepreneur in a male-dominated industry, earning respect has been a struggle," she said. This was especially difficult for Gutterman, who faced presumptions that she was living off her father's and grandfather's reputation.
"I was more than willing to put in the work to create my own reputation for being a hardworking, honorable businessperson in my own right," Gutterman said. "To overcome this, I have had to learn to build my confidence and overcome my negative self-talk."
Those negative comments that have built up in your head are stopping you from reaching your full potential, said Gutterman. To combat them, she's joined a variety of women entrepreneur groups.
"These groups have provided me mentors and peers to inspire me, hit me with reality checks on my capabilities and successes and help be grow and learn from their outside perspectives and experiences," she said.
4. Owning your accomplishments
The communal, consensus-building qualities encouraged in young girls can leave women unintentionally downplaying their own worth. Molly MacDonald, founder and CEO of The Mobile Locker Co., a startup that provides personal storage for events, said she has always found it difficult to convey her own value as a leader.
"When I talk about the company … I always find myself saying 'we' instead of 'I,'" MacDonald said. "Using the first person to discuss successes feels to me as if I'm bragging, and I cannot shake the idea that if someone knows it's just me in control, the value of what we do will go down. As I grow the business, I am making an effort to own what I've accomplished." Similarly, Shilonda Downing, founder of Virtual Work Team, advises women to recognize the value of their creative ideas.
"I've had to catch myself on occasion when I noticed that I'm giving away too much without a financial commitment from a potential client," Downing said. "[I] recommend other women value their knowledge as well."
Sharon Rowlands, who serves as president of Gannett/USA TODAY NETWORK Marketing Solutions and ReachLocal, agreed that confidence is the key to success, even when you're up against a boardroom full of men. "I had confidence in my abilities to run the business," said Rowlands. "I just made sure that any initiative I was trying to move forward was backed up by a solid business case. I was never unprepared for the questions I knew would come."
5. Building a support network
Having a robust support network is essential for entrepreneurial success, so it's no surprise that 48 percent of female founders report that a lack of available advisers and mentors limits their professional growth, according to Inc.
"With the majority of the high-level business world still being dominated by facilitate the introductions and connections into some of the more elite business networks," said Hanson. "As most of business today still rings true with the philosophy that 'it's not what you know; it's who you know,' this can be a huge factor in your ultimate success."
Knowing where to find the right support network isn't always easy. A few good places to start include women-focused networking events – such as WIN Conferences, EWomen Network and Bizwomen events – as well as online forums and groups created specifically for women in business, like Ellevate Network.
Once you find your network of supporters, don't be afraid to ask for what you really need from them.
"Ask often and … be clear about what you need. You never know who has the capacity to help," said Addie Swartz, CEO of reacHIRE, which connects companies to women who are returning to work after a break or women looking for new roles and advancement.
"People are more likely to jump in if you are specific about what you need them to do," added Swartz. If you don't ask, you won't get."
6. Balancing business and family life
Parent entrepreneurs have dual responsibilities to their businesses and to their families; finding ways to devote time to both is key to truly achieving that elusive work-life balance, said Genga.
For Michelle Garrett of Garrett Public Relations, finding this balance meant leaving a corporate job and starting her own consulting business before her first child was born. "I knew that if I had continued working in the corporate world that I would
have had to make a lot of choices I didn't want to make," said Garrett. "I do think the culture of work is shifting to allow women more flexibility, which is a good thing. But working for yourself will probably always allow more freedom than working for someone else."
7. Coping with a fear of failure
Failure is a very real possibility in any business venture, but Kristi Piehl, founder and CEO of Media Minefield, advises women to not let their insecurities keep them from dreaming big. She encourages women to work through the moments of self-doubt that every business owner faces and not wait for perfection before starting their business or taking on a big promotion.
Failure also should not be viewed as a negative or an excuse for relinquishing your goals, according to Swartz.
"When you hear no again and again, when your plans don't turn out or if you make a costly decision … see that as a teaching moment," she added. The road to success is paved with losses, mishaps and mistakes, but it still can lead to where you want to go as long as you don't lose sight of your ultimate destination.
"Stay the course," Swartz said. "Take in all the feedback; filter out the noise and the naysayers; learn from your mistakes and try not to make them again. But whatever you do, do not give up."
Additional reporting by Nicole Fallon and Shannon Gausepohl. Some source interviews were conducted for a previous version of this article.