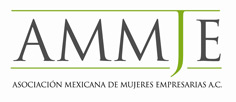 Sede AMMJE
Paseo de la Reforma No. 34-302.
Col. Juárez . Del. Cuauhtémoc
06600 México. D.F.
T: 5703 30 60 / 5546 1510
www.AmmjeNacional.org
La Asociación Mexicana de Mujeres Empresarias, A.C. (AMMJE)
AMMJE, a Yucatan, Mexico organization founded in 1965, brings together Mexican and entrepreneurs of micro, small and medium enterprises and has national representation in 45 Chapters in 22 states in the Mexican Republic with a membership of 4,000 members that the mission and the Mexican Women Entrepreneurs Association (AMMJE) is seeking unity of women entrepreneurs towards better opportunities through participation to enable the generation of jobs and wealth, with the vision to position and democratic level, economic political and social.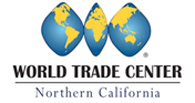 One Capitol Mall, Suite 300
Sacramento, CA 95814
T: 916 447 9827
F: 916 443 2672
www.norcalwtc.org
Northern California World Trade Center (NorCalWTC)
The Northern California World Trade Center (NorCalWTC) is Northern California's largest international business organization, affiliated with the World Trade Centers Association (WTCA) in New York City. The mission of the NorCalWTC is to facilitate international business in Northern California by offering a one-stop-shop for EDUCATION, RESOURCES, & CONNECTIONS that help businesses succeed in the global marketplace and advance citizen diplomacy.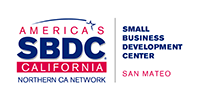 The Silicon Valley Small Business Development Center (SBDC)
The Silicon Valley Small Business Development Center (SBDC) is a nonprofit organization that provides expert no-cost advising, low cost workshops and small business trainings, to guide small businesses to success and accomplishment.
The Silicon Valley SBDC serves the Greater Silicon Valley Area, which includes Santa Clara and South San Mateo Counties, is hosted by the Hispanic Chamber of Commerce Silicon Valley, and is part of the Northern California SBDC network.  We work hands-on with entrepreneurs and business owners to address challenges, seize opportunities and grow our client's bottom line.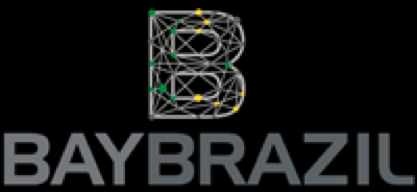 1887 Monterey Road
San Jose, CA 95112
(408) 385-9800
http://www.baybrazil.org
BayBrazil
Margarise Correa, Founder and CEO, opened BayBrazil in 2010 to serve as a source of information and assist business communities in Silicon Valley and Brazil to establish bi-lateral ties. For that, she's been creating a series of programs to nurture entrepreneurial ecosystems and address critical issues of doing global business. She works with several organizations to encourage networking among the Brazilian-American professional community and increase interaction & business between the two countries. Margarise has ten years of experience in project management and international business. She holds a B.A. in Journalism, from Universidade Estadual de Londrina and before moving to the Bay Area she worked seven years as a news reporter, editor and anchor at Brazilian network broadcasts TV Globo, TV Cultura and TV Bandeirantes.