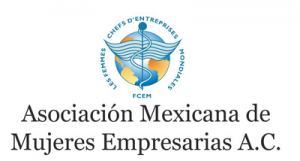 Sede AMMJE
Paseo de la Reforma No. 34-302.
Col. Juárez . Del. Cuauhtémoc
06600 México. D.F.
T: 5703 30 60 / 5546 1510
www.AmmjeNacional.org
La Asociación Mexicana de Mujeres Empresarias, A.C. (AMMJE)
The Asociación Mexicana de Mujeres Empresarias A.C., is an organization founded since 1965 that bring together Mexican women entrepreneurs, owners of micro, small and medium enterprises and has national representation in 55 Chapters in 28 states in the Mexican Republic with a membership of more than 6,000. Their mission is to seek the unity of women entrepreneurs by supporting their participation towards better opportunities that enable de generation of jobs and wealth, and the achievement of equality and justice at the democratic level.
Northern California World Trade Center (NorCalWTC)
The Northern California World Trade Center (NorCalWTC) is Northern California's largest international business organization, affiliated with the World Trade Centers Association (WTCA) in New York City. The mission of the NorCalWTC is to facilitate international business in Northern California by offering a one-stop-shop for EDUCATION, RESOURCES, & CONNECTIONS that help businesses succeed in the global marketplace and advance citizen diplomacy.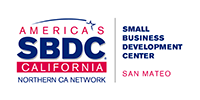 The Silicon Valley Small Business Development Center (SBDC)
The Silicon Valley Small Business Development Center (SBDC) is a nonprofit organization that provides expert no-cost advising, low cost workshops and small business trainings, to guide small businesses to success and accomplishment.
The Silicon Valley SBDC serves the Greater Silicon Valley Area, which includes Santa Clara and South San Mateo Counties, is hosted by the Hispanic Chamber of Commerce Silicon Valley, and is part of the Northern California SBDC network.  We work hands-on with entrepreneurs and business owners to address challenges, seize opportunities and grow our client's bottom line.
BayBrazil
BayBrazil was founded in 2010 to serve as a source of information and assist business communities in Silicon Valley and Brazil to establish bi-lateral ties. BayBrazil creates a series of programs to nurture entrepreneurial ecosystems and address critical issues of doing global business. BayBrazil works with several organizations to encourage networking among the Brazilian-American tech community and increase interaction & business between the two countries.
World Association of Women Entrepreneurs (FCEM):
FCEM is non-profit, non-governmental, non-political and non-sectarian organization whose activities at the national and international level are aimed at promoting women's entrepreneurial initiatives and reinforcing national associations of women business owners. FCEM is the acronym for 'Les Femmes Chefs d'Entreprises Mondiales', or World Association of Women Entrepreneurs. Today, the FCEM network includes over 60 countries across five continents.
Opportunity International
Opportunity International is a global non-profit organization that helps people in developing nations work their way out of poverty, strengthen their families and improve their communities. NAWBO and Opportunity International will work together to forge lasting connections between women business owners around the world.
Women's Networking Alliance
Women's Networking Alliance provides a supportive environment which is fun, inspiring and enables the growth of the members as professional business owners.