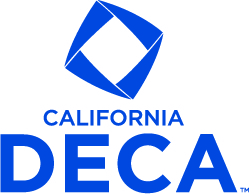 California DECA
California DECA is a Chartered Association of DECA Inc.: a 501(c)(3) not-for-profit student organization with more than 215,000 members in all 50 United States, the District of Columbia, Canada, China, Germany, Guam, Mexico, Puerto Rico and Spain. The United States Congress, the United States Department of Education and state, district and international departments of education authorize DECA's programs.  DECA's competitive events program directly supports our mission. As an integral part of the classroom curriculum, DECA's industry-validated competitive events are aligned with the National Curriculum Standards in the career clusters of marketing, business management and administration, finance, and hospitality and tourism. DECA's flagship evaluation process involves students in both a written component such as an exam or report and an interactive component with an industry professional serving as a judge. Website at https://californiadeca.org/.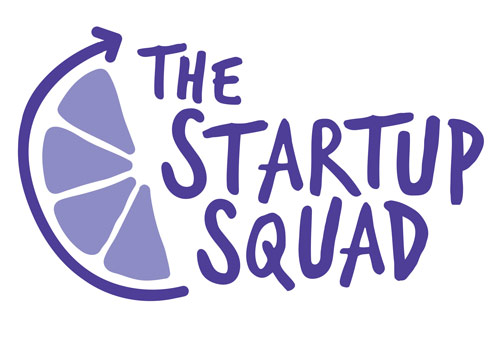 StartUp Squad
Founded by former executive Brian Weisfeld (ex-IMAX Corporation and Coupons.com), The Startup Squad is a Macmillan-published book series and mission-driven entity dedicated to inspiring and empowering girls through entrepreneurship.    Website at https://www.thestartupsquad.com/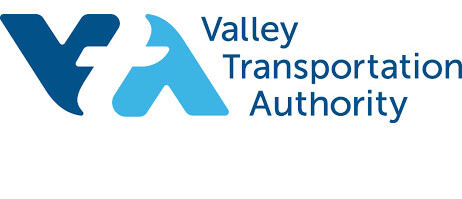 VTA
The Santa Clara Valley Transportation Authority (VTA) is a Special District established to provide:
Bus and Light Rail Operations
Regional Commuter and Inter-City Rail Service
ADA Paratransit Service
Bike & Pedestrian Trails
Express Lanes
Congestion Management
Specific Highway Improvement Projects
County-wide Transportation Planning
VTA recognizes its opportunities and obligations to our diverse customer base by proactively ensuring that our policies, services, and programs are delivered by communications tools and processes that are inclusive and effective. By these actions, we can make certain that no person, because of their race, color or national origin is denied meaningful access to our transportation services, programs, and information.
Website at https://www.vta.org/.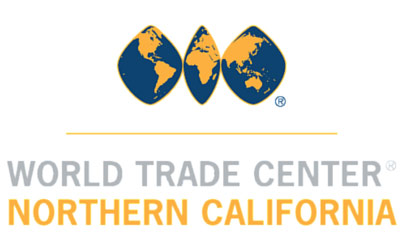 World Trade Center Northern California (WTCNC
World Trade Center Northern California (WTCNC) helps companies develop and succeed in international business through education, resources and connections. The organization's vision is a prosperous Northern California that is globally fluent, internationally connected and economically vibrant.
WTCNC facilities international business activity by bringing together international and local businesses, provides programs and services to both members and non-members, and hosts over 1,000 international visitors annually on behalf of the U.S. State Department International Visitor Leadership Program (IVLP).  IVLP brings together emerging leaders and professionals from a wide variety of fields with their international counterparts to develop better international relations and create ongoing international business relationships.
WTCNC provides international business training programs, access to a global network and professional resources. The organization assembles and maintains a core network of quality partners that provide high-level consulting services to area exporters and importers.  Website at https://www.norcalwtc.org/.
World Association of Women Entrepreneurs (FCEM):
FCEM is non-profit, non-governmental, non-political and non-sectarian organization whose activities at the national and international level are aimed at promoting women's entrepreneurial initiatives and reinforcing national associations of women business owners. FCEM is the acronym for 'Les Femmes Chefs d'Entreprises Mondiales', or World Association of Women Entrepreneurs. Today, the FCEM network includes over 60 countries across five continents.
WorldWideWomen
BuyFromWomen™ is a new directory featuring exceptional products and services created and offered by women.
We invite women-owned businesses to hop aboard, apply to be listed, and help launch a global movement to buy goods and services from our intrepid women entrepreneurs around the world!

The Silicon Valley Small Business Development Center (SBDC)
The Silicon Valley Small Business Development Center (SBDC) is a nonprofit organization that provides expert no-cost advising, low cost workshops and small business trainings, to guide small businesses to success and accomplishment.
The Silicon Valley SBDC serves the Greater Silicon Valley Area, which includes Santa Clara and South San Mateo Counties, is hosted by the Hispanic Chamber of Commerce Silicon Valley, and is part of the Northern California SBDC network.  We work hands-on with entrepreneurs and business owners to address challenges, seize opportunities and grow our client's bottom line.
BayBrazil
BayBrazil was founded in 2010 to serve as a source of information and assist business communities in Silicon Valley and Brazil to establish bi-lateral ties. BayBrazil creates a series of programs to nurture entrepreneurial ecosystems and address critical issues of doing global business. BayBrazil works with several organizations to encourage networking among the Brazilian-American tech community and increase interaction & business between the two countries.

Paseo de la Reforma No. 34-302.
Col. Juárez . Del. Cuauhtémoc. CP. 06600
México. D.F.
TEL. 5703 30 60 / 5546 1510
Asociación Mexicana de Mujeres Empresarias A. C. (AMEXME)
We are an organization that brings together women entrepreneurs, owners or shareholders involved in the operation of micro, small, medium and large companies.
Among women entrepreneurs there is a great diversity of political beliefs, ideas, abilities, leadership, economic possibilities and needs of development, allowing us to share experiences and come together with a common goal: the strengthening of the economic activity of our companies; While we encourage our development as women in a context of equality of opportunity which allows us to conquer spaces within our social, political and economic fields.
Women's Networking Alliance
Women's Networking Alliance provides a supportive environment which is fun, inspiring and enables the growth of the members as professional business owners.
Opportunity International
Opportunity International is a global non-profit organization that helps people in developing nations work their way out of poverty, strengthen their families and improve their communities. NAWBO and Opportunity International will work together to forge lasting connections between women business owners around the world.
The Monterey Bay International Trade Association (MBITA)
MBITA is a non-profit organization dedicated to provide trade promotion services to the California, U.S. and foreign country business communities. MBITA utilizes advanced Global eCommerce technologies for its clients and members to maximize global trade opportunities.
MBITA manages TradePort.org and the TradePort Collaborator, an online private community of trade promotion service specialists from non-profit organizations and government agencies located throughout California. This intranet is designed to act as a central source of qualified expertise, information, intelligence and contacts that these specialists can utilize to better serve small to mid-sized exporters and importers in California with more effective trade promotion and trade facilitation services.