Corporate Partners and Sponsors
GOLD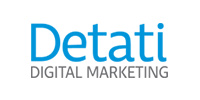 Detati Digital Marketing
OVERVIEW
Detati Digital Marketing helps small businesses from start-up to scale-up. We focus on building digital marketing foundations (brand and website) for services-based businesses and then leveraging marketing automation tools to build sustainable growth.
Detati is an Infusionsoft Certified Partner and a Implementation partner for Active Campaign.
Notable Detati accomplishments:
Recognition in the San Jose Business Journal's "Book of Lists" as one of the top 20 agencies in Silicon Valley in 2005, 2006, 2007, 2008,  2013, 2014, 2015, 2017, 2018.
Corporate Partner: National Association of Women Business Owners, Silicon Valley, 2009-2019
2003 ABBY Award nomination for continued marketing support of the Peninsula Symphony
2000 Silver Addy Award — product packaging for Lexar's ProSeries CompactFlash Cards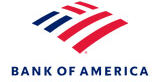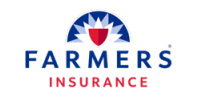 Farmers Insurance

Svetlana Bronshteyn
Director of Finance
(888) 327-6335
OVERVIEW
Serving America Since 1928
Country's largest insurer of vehicles, homes, small businesses (property, liability, commercial auto, workers' compensation) and provide a wide range of other insurance and financial services products. Farmers is proud to serve more than 10 million households with more than 19 million individual policies across all 50 states through the efforts of over 48,000 exclusive and independent agents and nearly 21,000 employees.
We have an unwavering commitment to uphold our founding ideals to provide industry-leading products and first-rate services to the customers we're privileged to serve.
Farmers not only prides itself on helping you plan wisely for the unexpected, but also on helping restore order when it occurs, so you can keep moving along the road of your life's plans.
For any insurance needs, contact your local Farmers Agent. If you're interested in becoming a Farmers Agent, please contact corporate offices.

Silicon Valley Business Journal
BRONZE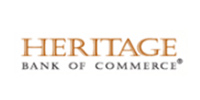 Heritage Bank of Commerce

Benefits Simplified Insurance
OVERVIEW
Benefits Simplified Insurance Solutions, LLC was founded on the belief that benefits should be simple to understand, whether you're a start-up, group, individual or family. With the ongoing changes in healthcare reform and the complexities of the Affordable Care Act (ACA), consumers need an advocate to help with the requirements, administration and communications. Through our professional expertise and guidance, we can provide the right level of benefits based on your current and anticipated needs.
We bring over 25 years of insurance industry experience ranging from established partnerships with insurance carriers in the marketplace to being an expert as a broker and consultant. Our work experience includes extraordinary client relations, account management from implementation to maintenance, ACA compliance and education, and new business sales.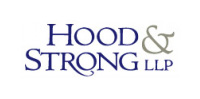 Hood & Strong, LLP
OVERVIEW
A Tradition of Excellence
Founded in 1917, Hood & Strong LLP is one of Northern California's oldest, largest and most respected public accounting firms, providing audit, business advisory, tax, and information technology services to nonprofit organizations and privately held businesses throughout the United States.
Our San Francisco and San Jose offices are home to a team of more than 100 professionals, led by 13 partners who maintain an active involvement with every engagement. We are small enough to develop and maintain close working relationships with our clients — and large enough to provide them with the depth and breadth of services and expertise they need to navigate an increasingly complex financial and reporting landscape and achieve their business and financial goals.
We are proud of our legacy of success as a strong, independent firm built on a culture of service excellence, commitment to our clients and our community, and relationships based on trust and open communication.

Miles Consulting Group
OVERVIEW
Miles Consulting was founded in 2002 by Monika Miles and Bill Labhart as Labhart Miles Consulting Group. Monika and Bill left Big 4 public accounting to start the firm because they believed they could offer clients more cost effective, personalized service.
We are proud to have served clients across the country, of all sizes, and in many industries. We've assisted clients with multi-state issues, economic nexus and sales tax compliance, California and other state-specific tax credits and incentives, and audit support, among others.
IN-KIND