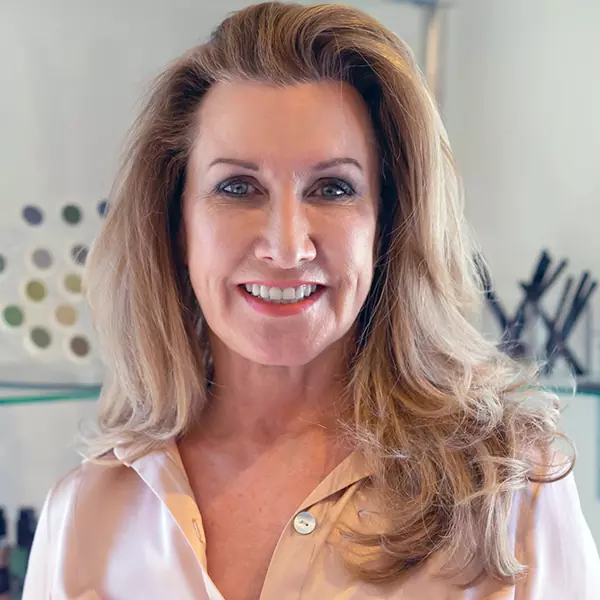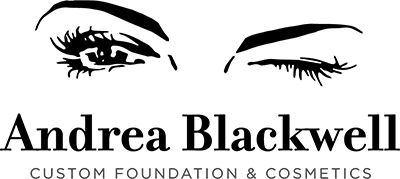 Andrea Blackwell is the owner, designer and face behind Blackwell cosmetics. Andrea is a licensed esthetician and specialized colorist. She has a passion for makeup and skin care. She has been a colorist makeup artist since 2006 and is trained in color theory. Andrea specializes in custom foundation to match your skin tone exactly.
The foundation she customizes has anti- aging additives to target your skin needs. As your skin changes through the year, your custom foundation can change with you. During the winter months, her clients have the option to add a lighter tone with more moisture while the summer months they have the option to add darker tones with less moisture. Andrea has always been passionate about makeup and skin care.
She's also fascinated by color theory and enjoys bringing out the correct color of makeup that will  make your face and eyes come alive. Andrea enjoys using color theory to teach her clients the importance of wearing the correct colors of makeup for her clients needs. If the hue, value and intensity is off this can cause the face to look flat and dull. Andreas specialty is finding the fine line of that subtle difference.
Andrea is a member of the Chamber of Commerce of Los Gatos and is a current member of NAWBO. She's also a member of Certified Design Image Consultants. Andrea also graduated with a bachelors degree from San Jose University. She also studied under Helen Sutherland and Coralyn Lundell learning color theory.
"Quote about NAWBO SV here"