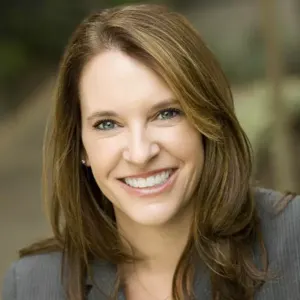 As the founder and President of Insignia Environmental, Anne Marie McGraw is the driving force behind Insignia's greatest accomplishments. Her passion for environmental work began in high school when she joined a volunteer committee that successfully instituted recycling in the downtown business district of her hometown. After studying engineering and environmental policy and planning, she became focused on creating an environmental benefit from the design and construction of infrastructure.
With more than 25 years of experience in environmental consulting for the energy and infrastructure industries, Anne Marie has overseen and managed all phases of projects, from routing and siting, permitting and licensing, to implementing environmental inspection programs during construction. Anne Marie enjoys every aspect of project work and the lasting relationships she has developed over the years in the industry. She has loved the opportunity to develop a fe, rewarding place to work where employees are truly valued. Anne Marie holds an M.S. in Engineering and a Master of City and Regional Planning from Cal Poly, San Luis Obispo, and a B.S. in City and Regional Planning from U.C. Davis.
In Anne Marie's spare time, she enjoys riding dressage on her warmblood horse; attending concerts and sporting events; spending time with her family, friends, and dogs; drinking wine; exercise; and traveling. Anne Marie has been a NAWBO-SV member since 2018 and has enjoyed the vast array of events, webinars, and connections she has made as a result of the membership.
"NAWBO-SV has offered me some unique learning opportunities that has helped me move my business management skills to the next level."