Submitted by Tracy Gordon Proforma Concepts Unlimited
Every year, my client and I come up with ideas for a branded Employee Appreciation gift to distribute throughout their offices. We've done numerous items over the years including logoed blender bottles for shakes, lunch box containers, t-shirts, tumblers, etc.
I was wondering what we could do this year, during Covid-19, while so many employees are working remotely. My client and her committee developed a wonderful idea, a booklet called, Together Appreciation Book | Messages of Gratitude from our Community.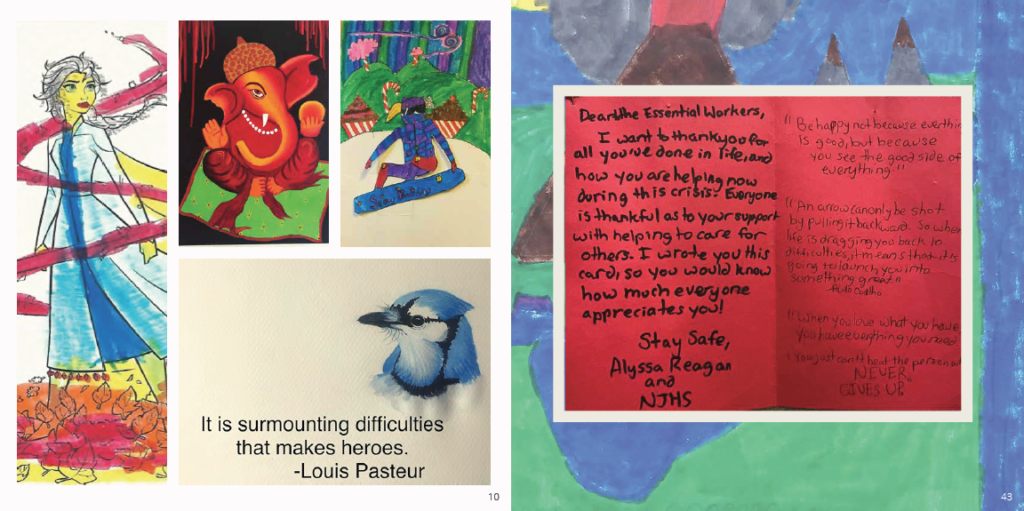 They received an outpouring of messages from their communities to thank them for the care they provided. They compiled a collection of messages, pictures, and quotes from the client's employees and their children to thank the Doctors, Nurses, and first responders.
Instead of giving another logoed gift item, they provided a booklet filled with inspiration to help lift one's spirits as their health care community works together through these challenging times.
What a unique and wonderful gift!