NAWBO SV Events

[Toni Navy Presents] 7 Essential Marketing Messages
May 22, 20186:00 pm

-

8:30 pm
Discover the 7 Essential Marketing Messages You Need to Communicate Who You are and What You Do with Confidence!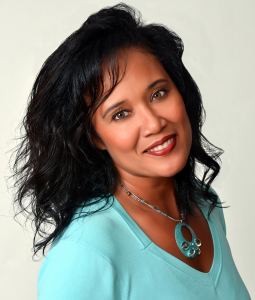 Our speaker this evening will be the incomparable Toni Navy, Principal of Toni Navy International. She is a Business Strategy Expert and #1 Best Selling Author. She herself exudes confidence and conveys her expertise as soon as she walks into the room — It's no accident.
At this meeting, she will share her secrets to success and help you understand how you can apply some basic principles essential to your own business and personal brand.
Most small business owners find it difficult to talk about their business and express how they help clients. The challenge is finding the right words to say in short pitches that demonstrate your capability and ability to solve your client's problems.  If you are an entrepreneur that wants some simple step-by-step formulas to help you nail your marketing messages so that you can communicate who you are and what you do with confidence… then this is for you!
In this session you'll learn:
The 7 Essential Marketing Messages that you need to communicate about who you are, what you do and the products and services you offer with CONFIDENCE!
How to leverage your power pitches across all marketing platforms online and offline.
3 Fill-in-the-blank power pitch formulas that you can use right away.
How to nail your marketing messages so that prospects and colleagues get to know, like, respect and trust you, which is the foundation for getting more clients.
You'll leave this session with 3 specific formulas that you can use right away to create the power pitches that will position you, your business and your brand for online and offline marketing success! Toni is an amazing business woman and dynamic speaker. You won't want to miss this event.
And, parking at the Capital Club is FREE after 5:30. That's one less thing you have to worry about. How great is THAT?  We are really looking forward to this special event and we hope to see you there.
Full dinner will be served.
A no-host cash bar will be available.
NAWBO Silicon Valley Member & Guests:  $55
General Admission & Non-member:  $70

MORE ABOUT TONI
Toni Navy is a Business Strategy Expert and #1 Best Selling Author. She's known for providing innovative strategies for entrepreneurs and leaders to build a profitable and high performing business. Toni delivers high-impact training programs and consulting services that focus on what she calls the 5 P's of Business Success: Your Plan, People, Promotion and the Processes that drive Profitability.
Entrepreneurs work with Toni to package, price and promote their products and services to build a 6-figure business. She also works with small business clients to provide them with a "Business in a Box" by creating their company operations so that clients can manage their business, people and intellectual property from anywhere around the world!
With over 20 years of experience in roles such as VP of Operations, Director, Management and consulting; she has worked at large companies like HP and Apple computer, HGST, as well as small companies including Cashedge and Chapman Properties. Mrs. Navy has provided training and coaching t over 5,000 entrepreneurs and over 10,000 leaders and professionals throughout her career.
To contact Toni:
tnavy@toninavy.com
toninavy.com
(408) 778-9566
---
Other Events