NAWBO SV Events

Civic Engagement in Times of Incivility
August 21, 20186:00 pm

-

8:30 pm
Much of the past year was marked by angry tweets, high tension between people holding opposing viewpoints and a barrage of misinformation across all forms of media. Join us with our special guest presenter, Susan Ellenberg to help us learn how women can help move the conversation beyond this stalemate by informing and arming themselves and others in three constructive ways:
learning how government works at every level,
shifting the focus of conversation from convincing to empathizing,
demanding accountability for information that is disseminated through any media.
Ms. Ellenberg inspires women to use their voices to shift the national and local conversation to a tone that is collaborative, empathetic and fact based on women's natural proclivities toward collaboration, goal achievement and mutual success.
Buffet Dinner included. Wine and cocktails available for purchase.

NAWBO-SV Member & Guests of Member:  $55
General & Non-member:  $70
Parking at the Capital Club is FREE after 5:30.
SPEAKER: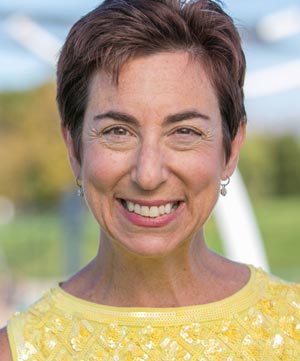 Susan Ellenberg, Board President, San Jose Unified School District
Susan Ellenberg is committed to building a better community through development of an educated and engaged citizenry and works toward this end through several professional roles. As Senior Director for Community Development for the Silicon Valley Organization, Susan facilitates social justice learning and engagement opportunities for local business, nonprofit and public-sector leaders. As the elected Board President for San Jose Unified School District, she focuses on connecting the district and the community around efforts to support student success from early literacy through workforce pipelines. Finally, as an appointed County Commissioner for the Commission on the Status of Women, Susan advocates for policies including equal pay, a reformed criminal justice system that focuses on successful and productive re-entry, particularly for girls and women, and for greater resources for victims of sexual violence. Susan has worked as a curriculum development consultant for social justice programming. She is a mentor for Lincoln High School's Future Visions program, a member of the Children's Vision Council and a Rotarian. A graduate of Barnard College (B.A.) and Columbia University School of Law (J.D.), Susan and her husband Steve live in the Rose Garden where they have raised three children and two dogs.
www.susanellenberg.com
---
Other Events