Women in Sports: Changing the Game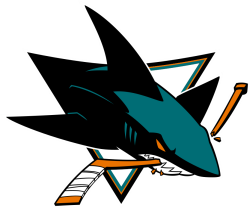 NAWBO Silicon Valley in collaboration with the San Jose Sharks presents Women in Sports: Changing the Game featuring Olympic gold medalist and Dancing with the Stars celebrity Kristi Yamaguchi, two-time Olympic gold medalist and two-time FIFA Women's World Cup champion Brandi Denise Chastain, nationally renowned health advocate and sports nutritionist Toni Julian, speaker coach and strategist Jill Wesley, and renowned podiatrist and pioneering shoe designer Joan Oloff.
It will be an exciting hockey game between the San Jose Sharks vs. Calgary Flames.
Cost:
Section: 202 and 228 – $48
Section: 220 and 222 – $38
All seating includes pre-game reception, panel of sports-minded experts, appetizers, drinks, and game.
Timeline:
5:00 p.m. Pre-game Reception
6:00 p.m. Panel Discussion
7:30 p.m. Hockey Game
PANELISTS: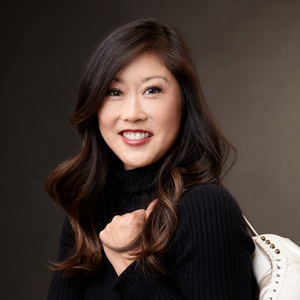 Kristi Yamaguchi captured the gold medal in the 1992 Winter Olympics in Albertville, France in figure skating. She is also a world champion and two-time U.S. National Champion.  Kristi is a member of the US Figure Skating Hall of Fame, World Figure Skating Hall of Fame and the US Olympic Hall of Fame.  Following a long and successful career in professional figure skating, Kristi took to the dance floor to win top honors with partner Mark Ballas on the popular TV show "Dancing With The Stars."
In 1996, she founded the Always Dream Foundation whose mission is to ensure children from low-income families have access to high-quality books in the home environment and extensive family engagement support. Kristi is also a New York Times Best-Selling author for her children's picture books, "Dream Big, Little Pig!", "It's A Big World, Little Pig!" and "Cara's Kindness."  Kristi resides in the San Francisco Bay Area with her husband and their two young daughters.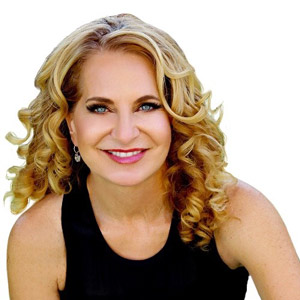 Toni Julian is a nationally renowned health advocate, sports nutrition and fitness expert, and accomplished author of two books; BITE ME! Change Your Life One Bite at a Time and Smart, Fit & Female: The Busy Woman's Blueprint for Looking and Feeling 10 Years Younger.
She is a 60+ entrepreneurial mom of four and has founded six companies, the first while in college. NASM trained, Toni competed in natural figure competitions and tied for first place in the open Sports Model category at close to 50 years old. Her research in the areas of sports nutrition, body composition, blood sugar regulation and satiety fueled the launch of her healthy lifestyle company–Toni's Kitchen—and creating hand-crafted High-Performance, Hot & Cold Protein Meals® and Protein Meal Bars.
She was named a Top Woman of Influence in Silicon Valley by the Business Journal for her strides in business, altruistic community service work and helping her father transition with dignity during a five-year terminal illness.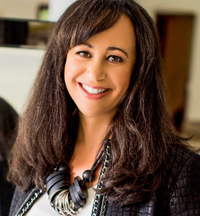 Jill Wesley is the founder of the Science + Soul of Speaking. She's been the "secret weapon" for leaders who give keynotes on major stages at global corporate and industry conferences.
Across her 27-year career, she's trained and coached over 80,000 executives and high-performing employees in some of the world's top companies and institutions. She's been a coach and consultant for the NFL Players Association for 15 years. She coaches NFL Player Engagement, the Raiders, and the NFL Speaker Bootcamp. She's also Head of Speaker Coaching for TEDxSanFrancisco. As a speaker, she's delivered more than 300 keynotes in all 50 states and in 25 countries. She helps accomplished professionals ignite movements and seed lasting change with their signature keynotes. Her website is ScienceSoulSpeaking.com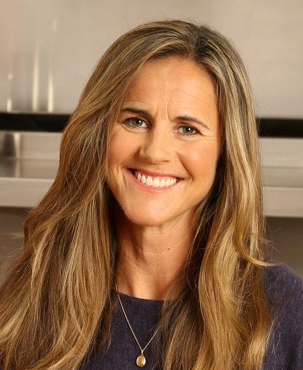 Brandi Chastain is a retired soccer player from California. Having begun playing soccer with a boys team as a child, because there was no girls team, her professional career has taken her to Japan and several American clubs. During her career, Chastain made 192 appearances for the US national side between 1988 and 2004, winning the FIFA Women's World Cup twice and two Olympic gold medals. In 1999 she scored the winning penalty for the US in the final against China, with the iconic photograph of her celebration becoming one of the most enduring images of women's sport and appearing on the cover of Time, Newsweek and Sports Illustrated. In 2001 Chastain became a founding player in the Women's United Soccer Association, the first professional football league in the U.S.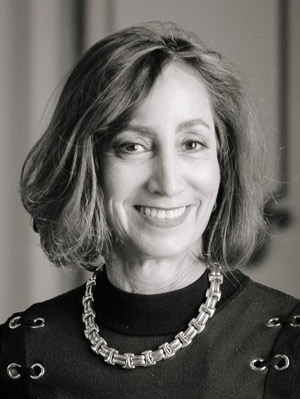 Joan Oloff is a renowned podiatrist and pioneering shoe designer, literally defining the new feel of luxury footwear. Her collection is the result of her discriminating eye for fashion and her tenure at a successful Podiatry practice that has seen countless female patients begging for a beautiful shoe that can accommodate both fashion and function. Launching the brand at retail in Spring 2016, Oloff's collection continues to revolutionize the industry with each fashionably comfortable step her growing client list takes. To view and purchase the Joan Oloff collection, visit joanoloffshoes.com. The collection is also available at Bloomingdales in San Francisco and online.
Event Sponsors
GOLD

SILVER
BRONZE
---
NAWBO Sponsorship Opportunities
(contact info@nawbo-sv.org to become a sponsor)
| Sponsorship Benefits | Bronze ($250) | Silver ($500) | Gold ($1000) |
| --- | --- | --- | --- |
| Display Logo on Screen at Event | | | |
| Recognition at Event | | | |
| Display Collateral on Marketing Table | | | |
| Option: Provide a branded item or raffle prize | | | |
| Logo and Website Link on Eblast and Website | | | |
| Logo and Website Link, on Eblast, NAWBO SV Website, Thank You on Social Media | | | |
| Standup Banner Placement  (sponsor provided) | | | |
| 30 second Pitch to Attendees | | | |
| 1 minute Pitch to Attendees | | | |
| Complimentary Ticket to a NAWBO SV Meeting | 1 | 1 | 1 |
| Complimentary SJ Sharks Event Tickets | | 1 | 2 |
| Complimentary Tickets to the Crystal Chair Award Gala (April) | | | 1 |
| Autographed SJ Sharks Hockey Puck | | | |