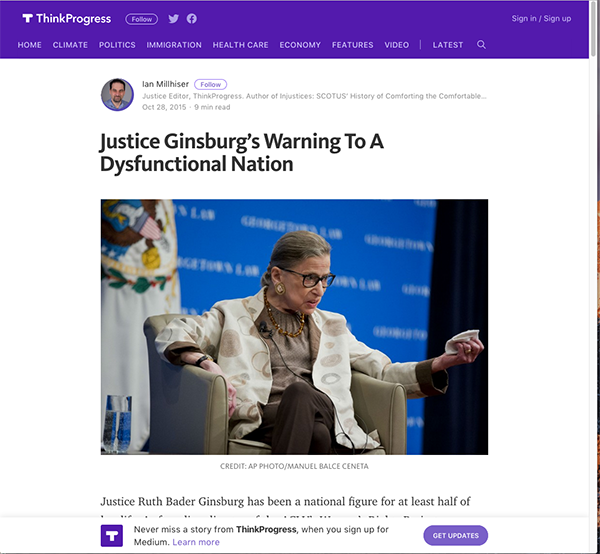 Submitted by Maxine Goulding, California Special Occasions
I read a very interesting article about the work that Justice Ginsburg has accomplished over the years and why she is so passionate about it. She gives a bit of history of how women, pay (we still only make 78% of what men make), and LGBT rights for all have
changed over time.
Justice Ruth Bader Ginsburg has been a national figure for at least half of her life. As founding director of the ACLU's Women's Rights Project, Ginsburg probably did more than any other litigator in the nation's history to abolish sex discrimination and gender stereotyping. Read the full article here.