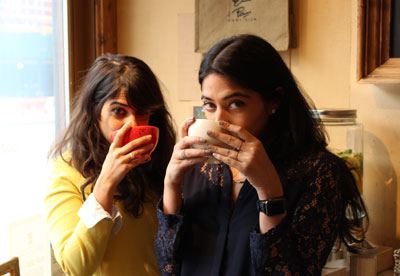 Reema Dutt, Luminoustudios
If you're like most people out there, you probably describe yourself as a "visual learner." You learn, engage, communicate and appreciate things more naturally when they are visually shown to you. That's at the crux of how Reema Dutt and her team at Luminoustudios are helping businesses to market themselves-through high quality, strategic video production for clients across the world.
With a background in the film industry, Reema and her co-founder Sania Jhankar both started to recognize a gap that needed to be filled. "We saw all these startups that didn't really understand video marketing," she says. "Given our indie film background, we thought we could help those people leverage video marketing with a smaller video production, and smaller budget, but maintain that high quality.