Hello NAWBO Silicon Valley Members and Friends,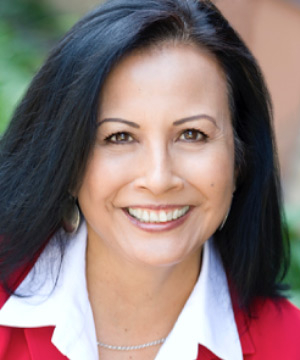 Much is happening at NAWBO Silicon Valley in 2018. To give you a sneak peek I have listed a couple of very exciting events in February.
February 12 – Bizwomen Mentoring Monday
A few of our NAWBO Silicon Valley members will be mentors at the Bizwomen: Mentoring Monday, hosted by the Silicon Valley Business Journal.
Mentoring Monday is a one-of-a-kind event that brings together women in a casual, fast-paced coaching atmosphere. As an attendee, you will have the opportunity to meet individually with highly successful businesswomen in Silicon Valley for one-on-one coaching sessions for conversations. It is expected that every attendee will have the opportunity to meet with four to seven mentors.  The quick turnaround is organized chaos which will be fast, fun and fulfilling as everyone gets the chance to meet new people and gain new insights.
February 20 – NAWBO Silicon Valley at Adobe
Join us to hear Donna Morris table about "How Employee Success Translates to Customer Success".
Adobe challenges everyone in the organization to Make it an Experience. The ability to deliver these experiences to its customers starts with its employees. At this special event, Donna Morris of Adobe will share Adobe's journey to foster a culture where employees understand the value of creating great experiences and the opportunities they have to influence the experience of its customers.
Come see this exclusive and unique look into the progressive culture at Adobe. Meet Donna Morris, our host and guest speaker, whose rallying cry is "disrupt or be disrupted." Catch a rare glimpse into their global headquarters for a quick tour and delectable appetizers; all while networking with our NAWBO members and elite guests.
Our events hosted by companies such as Adobe are always a ton of fun, high profile, and very well attended. Adobe Systems, Inc. is a premier Silicon Valley enterprise and we are honored that they are hosting us this special evening.
NAWBO Silicon Valley continues to diligently work on bringing exciting and informative events to you. We know connections are important to our members, we know that building relationships are important and insightful educational a networking event for Tuesday, April 21st.
I do hope you join us at our fabulous February events. To see the details for both events listed go to www.nawbo-sv.org.
To your success in 2018 and beyond.
Maxine Goulding, President
NAWBO Silicon Valley