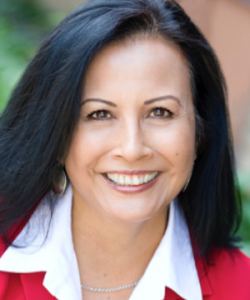 For the first time NAWBO Silicon Valley will hold a 6-week webinar for not only our members, but it is also open to non-members. Below are the details and a link to sign up. BTW…our Early Bird is extended to May 29th at $75 for five webinars and 6 coaching sessions for a total of 11 sessions.
Are these challenges familiar?
Finding your ideal customers – Building a pipeline – Retaining customers – Having time and energy
The Next Level is an affordable and effective business development program designed to equip women to grow their businesses. It is for woman owners of small to medium-sized businesses as well as emerging entrepreneurs. Here are just some of the benefits for you:
Identify your "perfect" client so you know who to target
Uncover opportunities that lead to new business
Develop a relationship-based plan for customer retention
Learn strategies to avoid overwhelm; improve focus, and more!
First, NAWBO Silicon Valley will hold the Next Level Training for members and non-members from June 7 through August.
June 7, June 21
July 12, July 26
August 9, August 23
Everything is delivered virtually, accessible from anywhere you have a computer. Everything will be recorded so you will have full access even if you can't attend.
Nominate an entrepreneur for the 2018 NAWBO National Woman Business Owner of the Year Award.
NAWBO Silicon Valley is very excited to share with you that nominations are now open for the 2018 NAWBO National Woman Business Owner of the Year Award, sponsored by Bank of America, which will be presented at the National Women's Business Conference (WBC) 2018, September 23-25 in Spokane, Washington. This award recognizes and rewards an entrepreneur who excels at strategy, operations, finances, problem-solving, overcoming adversity and giving back to her community.
Our chapter is a strong sisterhood and I hope that you will consider nominating yourself or another sister for this prestigious award. To qualify, all nominees must:
Be active Premier NAWBO members in good standing
Participate in the day-to-day operations of the company
Own a minimum of 25% of the company
Be able to attend the Annual Awards Gala at the National Women's Business Conference—September 23-25, 2018 in Spokane, Washington—to accept the award
Not be a member of the NAWBO National Board of Directors
The NAWBO National WBOY Award is not based on business size, but rather overall business excellence. You are all excellent business owners who deserve recognition! I strongly encourage every one of you to submit a nomination.
Click here to nominate yourself or another deserving woman entrepreneur before the May 30th deadline!
You can learn more about the award by clicking here.
Thank you!