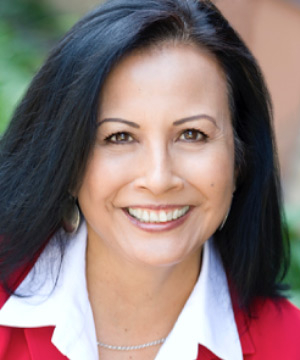 NAWBO is more than networking and a place to find a direct link to a revenue stream, it's a place where we can build long lasting relationships that lead to better business and personal lives.
I joined NAWBO Silicon Valley in 2006 and I have been on various positions on the Board of Directors. I thought if I'm going to build a business I should know "how" to run a business and not just work in my business. I knew I was good at what I did, but without the prior it's very hard to stay in business. What a surprise to discover a secret of business growth – (people do business with someone they like, know and trust) and then I got out of my own way. I introduced myself to members, I joined the Board of Directors, helped on Committees, attended the National Conference, attended NAWBO-CA Propel Your Business Conference, and collaborated with other like-minded organizations. The rest is history.
There are many ways to get visibility and credibility as a member of NAWBO Silicon Valley:
Gain valuable Internet exposure with an online profile.
Have your photo displayed on the NAWBO Silicon Valley home page. Submit a testimonial and provide a photo when you create your directory listing and you will be highlighted in the rotating testimonial section of the home page. Send photo and testimonial to our Executive Administrator at info@nawbo-sv.org.
Get exposure through NAWBO's Facebook Group and interact, ask questions, and promote your business with other NAWBO members. To join the Facebook Group, search Facebook Groups for "NAWBO Silicon Valley" and request to join.
Highlight your business at the dinner meeting by purchasing a sponsor's table. Sign up for a display table ($75) when you register for the monthly dinner meeting.
Volunteer to support other NAWBO members.  How? Join a committee, or become an ambassador to network more closely with other powerful business women.
Attend workshops and classes when available. NAWBO Silicon Valley will periodically send out information for these business education opportunities.
Exhibit your business at exclusive NAWBO Expos and Trade Shows. How? Act on various opportunities throughout the year at a reasonable cost.
Be in the spotlight at dinner meetings by hosting the Wine Bar. How? $120-$200 estimated cost; host the wine bar and speak to the group to introduce yourself/your business.
Participate in the incredible networking opportunities at NAWBO Silicon Valley events. Attend NAWBO-SV lunch meetings, dinner meetings, and NAWBO Silicon Valley special events/mixers, etc. Check our website for upcoming events at www.nawbo-sv.org.
Contact our Executive Administrator at info@nawbo-sv.org for more information on any of these.
Sincerely,
Maxine Goulding
NAWBO Silicon Valley – President