We are off to a great new fiscal year, focused on achieving our 5 Star for Advocacy, helping members grow their businesses and creating our One Voice in becoming better and stronger leaders as women business owners!
Susan Ellenberg, President of San Jose Unified School District Board of Trustees, kicked off our first dinner/networking event in a lively and engaging presentation and workshop on "Civic Engagement in Times of Incivility", helping us take our first step toward the 5 Star for Advocacy achievement.
Our September monthly event will showcase a Silicon Valley Media Panel that will share fresh media insights to grow your brand, access new opportunities and forge valuable partnerships. The panel will bring their experience from Forbes, NBC, KRON, NBC Bay Area and Valley Talks, and it is guaranteed to be a successful event.
We have so many more exciting topics and reasons to celebrate that are sure to keep you engaged with NAWBO and its members, so please look out for future communications. For October, we'll focus on "How to Build and Join Corporate Boards", which ties into the pending SB 826 legislation that is currently on Governor Brown's desk for signature, requiring CA publicly-held companies to have at least one women on board by the end of 2019.
Hopefully, we will be celebrating this monumental new law in conjunction with our planned 30th anniversary celebration of HR 5050. With the instrumental help of NAWBO, the Women's Business Ownership Act (HR 5050) was passed to eliminate bank lending discrimination against women business owners.
Although we are very lucky to have a dedicated and hardworking board of volunteers bringing together impactful and worthwhile programs and events, we encourage you to get involved and become a committee member to strengthen our sisterhood. We cannot do this on our own. By joining our leadership team, you become part of the women business owners who help make positive changes on a local, national and global level.
In closing, we want to thank Monika Miles, Robin Fisher and Mina Doshi for becoming committee members.
We look forward to our journey in creating One Voice in accomplishing great things together!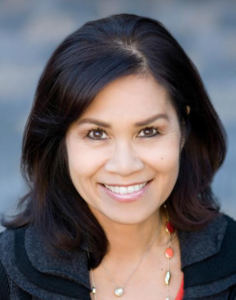 Warmest regards,
Flordelisa Harris