by Amii Barnard-Bahn, JD ACC
Ready to Serve? How to find the best Board for your credentials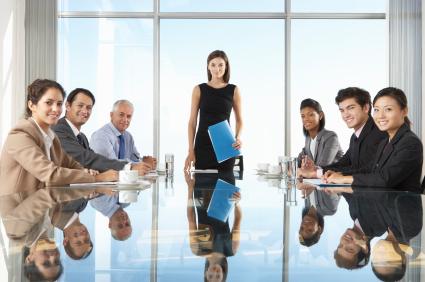 At NAWBO Silicon Valley's September event, we discussed the landmark legislation of SB 826. This legislation was designed to create more  access for women and qualified candidates for public boards. That is important because the role of the board has become critical to the long-term health of a company and the protection of its shareholders and employees. Creating a larger pool of seasoned professionals to guide and govern our corporate institutions is paramount in a time of Wells Fargo, Papa John's and Uber debacles.
A board search can take many years, so it's never too early to evaluate and cultivate the skills and network you need to establish yourself as a viable candidate.
If you are a seasoned business professional ready to take on the responsibility of being an active member of a board, here are some things to note:
Take your time and research the company and team to make sure it's a good fit.
In a well-designed board, each member contributes different skills and experience, which creates a powerful combination that helps to drive company success. Boards generally seek specific experience criteria such as finance, business development, technology, international, operations, legal/public and other areas of expertise.
Evaluate your experience and unique contributions, and tailor your search to companies that can best use your skills.
When you join a board, you are taking on significant responsibilities to shareholders, employees, and the public.
Your success depends on how well you get along with others, and how well you know yourself. Working with a trained executive coach who can administer assessments and profiles to define your core competencies and gauge leadership effectiveness; can bring an increased awareness of strengths and development opportunities.
Top 5: Due Diligence Checklist Before Joining a Board
Meet each Board member personally. Test the collegiality; inquire about board dynamics. Do you feel welcome? Do you like and respect each of them? Experience – do they serve on other company boards? Check governance ratings from orgs such as Institutional Shareholder Services to evaluate board strength.
Meet each C-suite executive and assess their strengths and weaknesses.
Understand how the company makes money and how they conduct business.
What's their approach to risk, and what is your comfort level?
Review the company finances w/outside CPA, and confirm D&O insurance.
Confirm the unique value/skills you are expected to contribute.
For more tips and strategies on how to become a board member or for executive coaching, contact Amii Barnard-Bahn.
Executive Coach and Board Advisor
Barnard-Bahn Consulting & Coaching
www.barnardbahn.com
510.301.0400