Submitted by Lorie Reichel-­-Howe 
Divert Disaster, Delete That Email and Dialogue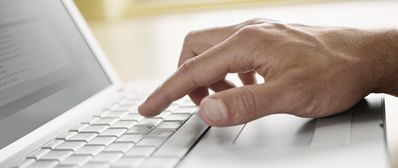 While email has made workplace communication efficient, there are times when face-to-face conversations are needed. At these times, defaulting to email is risky and may result in workplace nightmares.
When Technology leads to trouble
Who doesn't love moving issues, problems and grievances off of a work desk? While auto correct protects us from grammatical errors, there is no technology discernment checker that alerts us when emailing is inappropriate and a conversation is necessary. Email is your enemy when communicating concerns about behaviors or performance issues. Never email a colleague when you are in conflict.
While confident of your ability to hide your frustration and anger, it's next to impossible to compose a message presenting your case without releasing emotions. Sending email when you are angry or frustrated invites gossip and misunderstanding to move in and multiply. The words we compose while facing a computer screen, we would never say to someone in person.
Email Limitations and Liabilities
Email is devoid of context and human beings communicate through body language, expression and voice. Tone is difficult to interpret and easily misinterpreted without hearing the inflection of someone's voice. Yes, it can be challenging, awkward and difficult to talk to others about concerns, performance gaps and needed improvements. Even so, defaulting to email in an attempt to prevent coming across frustrated and
angry is risky and dangerous. Instead of averting conflict, you may unintentionally, while undiscerningly, start a workplace war.
In Closing
Email is a powerful and useful business tool when used for the right purpose. When addressing behavior concerns or performance issues, communication via email is igniting a wick attached to dynamite. Avoid an explosion, blow out the flame, walk away from your computer and towards the person with whom you have a concern, and divert disaster by dialoguing.