NAWBO SV Events

Laws to Know for 2020
October 22, 20195:30 pm

-

7:30 pm
Join the discussion with Perkins-Coie legal experts and learn about the changes coming to all California businesses. 
We will enjoy drinks and snacks along with an evening panel discussion of recent developments in IP, Employment and Privacy Law. Attorneys will provide key insights on recent critical legal updates and practical tips for all California business owners going into 2020.  
NAWBO Member & Guests: $25
Non-Member: $30.00
Light appetizers and drinks will be served. 
Due to breathing disability present, no animals will be allowed in the event.

PANELISTS: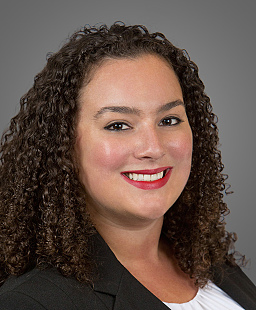 MARINA GATTO, Associate, Perkins Coie LLP
Marina Gatto works with clients to build strong privacy programs and ensure compliance with a range of privacy laws. She helps clients prepare to comply with the California Consumer Privacy Act (CCPA), including leading trainings, conducting client interviews, data mapping and revising policies and procedures. Marina also advises on General Data Protection Regulation (GDPR) compliance, including drafting and updating cookie banners and policies, revising privacy policies and drafting data protection plans. She has additional experience counseling on compliance matters regarding evolving automatic renewal laws for various states as well as Canada.
As part of her commercial litigation practice, Marina has researched and drafted numerous motions to quash, as well as motions on fiduciary duties and proxy agreements, anti-SLAPP motions and replies. She has also assisted on Proposition 65 matters, on behalf of clients facing claims under California's Safe Drinking Water and Toxic Enforcement Act.
Maintaining an active pro bono practice, Marina has conducted research and provided information on applicable federal law for the nonprofit group, Without My Consent, which aims to supply the public with tools to fight online harassment. She also has assisted with landlord/tenant law matters and immigration cases.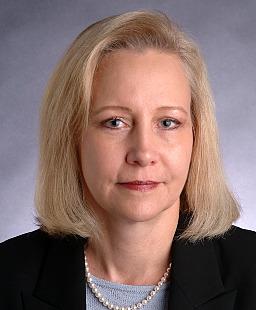 SUE STOTT Partner, Perkins Coie LLP
Sue Stott brings decades of experience representing companies of all sizes in employment and related business disputes. Sue advises employers in all facets of employment law, including recruiting and hiring; discipline and discharge; discrimination, retaliation and harassment; wage and hour, worker classification and other compensation and wage concerns; leave coordination and disability accommodation; reduction-in-force and workforce restructuring; internal investigations; employment agreements for hiring and termination; handbooks and policies; restrictive covenants, including protection of trade secrets; privacy; training; litigation avoidance; human resource audits; and human resources best practices.
In addition to her employment practice, Sue has years of experience defending companies in general commercial lawsuits involving claims of securities fraud, ERISA violations and insurance bad faith disputes, and medical products liability defense. She serves clients in many sectors, including technology, manufacturing, media and retail.
Sue was recognized by BTI for excellence in client service in 2017. She is also a certified mediator and has served on the San Francisco Federal District Court's panel of neutrals for over ten years.

JAMES G. SNELL, Partner, Perkins Coie LLP
James Snell represents and counsels clients on a wide range of complex commercial matters, including privacy and security, Internet, marketing and intellectual property litigation and matters.  Jim's extensive experience includes privacy policies and terms of use, behavioral advertising, data collection and use, commercial email, spyware and adware, data breach investigations and responses, data security, social media, and computer crime statutes, including the following acts and regulations:
Communications Decency Act
CAN-SPAM Act
Children's Online Privacy Protection Act (COPPA)
Telephone Consumer Protection Act (TCPA)
California Consumer Privacy Act (CCPA)
HIPAA
Electronic Communications Privacy Act (ECPA)
Stored Communications Act
Computer Fraud and Abuse Act
VICTORIA Q. SMITH, Partner, Perkins Coie LLP
Victoria Q. Smith is a partner with the firm's Patent Litigation practice. She is experienced in litigating patent and other intellectual property rights in the telecommunications, biotech, electronics and software fields, including technology related to cellular devices, data encryption and compression, pharmaceuticals, email, mapping and enterprise software, and graphics software and chips. Victoria has experience in various aspects of patent infringement cases, including e-discovery, invalidity and non-infringement defenses, fact and expert witness depositions, Markman, summary judgment and trial. Victoria has practiced before the federal district courts, including the Northern and Southern Districts of California, the Eastern and Western Districts of Texas, and the District of Delaware, as well as the International Trade Commission. She also has experience with appeals to the Federal Circuit, and ex parte reexaminations and inter partes reviews for the U.S. Patent Office.
---
Other Events