NAWBO SV Events

Celebrating Our Corporate Partners [Luncheon]
April 17, 201811:30 am

-

1:30 pm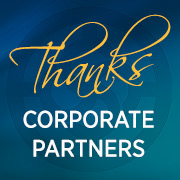 Please join us for this special annual luncheon where we honor and thank our corporate partners who help make our chapter possible and sponsor special events such as our Crystal Chair event.
We are proud to be partnered with San Jose Business Journal, Bank of America, Farmers Insurance, Hood & Strong LLP, Heritage Bank of Commerce.
SPECIAL PRESENTATION
Buying Signals: Converting Casual Conversations Into Sales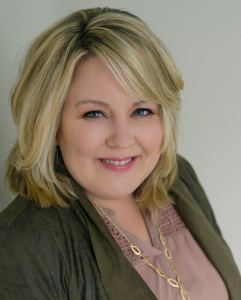 Our speaker this afternoon will be Nikki Rausch, Founder, and CEO of Sales Maven, an organization dedicated to authentic selling. She is an award-winning sales executive with 24+ years of experience selling to organizations such as Bill & Melinda Gates Foundation, Johnson & Johnson, Hewlett Packard, Seattle Public Schools, and NASA.
Nikki has the unique ability to transform the misunderstood process of "selling" into techniques, tools, and tips that can be successfully incorporated into a process replicable by anyone whose livelihood relies on selling a product, a service, or themselves.
An engaging speaker, Nikki shares her knowledge on a wide range of sales topics. Today she will present her program "Buying Signals", which teaches participants how to have authentic business conversations. Stop wasting time talking about the mundane subject matters and instead have conversations that really matter.
Buying Signals are for people who want to:
Increase your likability and credibility quickly when
meeting someone new
Learn to recognize the subtle cues people give when
they're interested in doing business
Know what to say when you get a buying signal to move
clients into action
Nikki is a much sought-after speaker and best selling author. You won't want to miss this event.
A full lunch buffet will be served.
NAWBO Silicon Valley Member & Guests:  $55
General Admission & Non-member:  $70
MORE ABOUT NIKKI
Founder and CEO of Sales Maven, an organization dedicated to authentic selling. Nikki integrates her 24+ years of experience selling to such prestigious organizations as The Bill & Melinda Gates Foundation, Hewlett-Packard, and NASA, sharing with her clients the same approaches that led to her shattering sales records in her industry and receiving multiple "top producer" awards along the way.
A business degree from the University of Washington and her master certification in Neuro-Linguistic Programming mesh perfectly to create a powerful foundation upon which Nikki built tremendous sales skills. With more than six times the classroom hours earned by most NLP practitioners, her expertise in the field – which uses perceptual, behavioral, and communication techniques to make it easier for people to change their thoughts and actions – provides enormous benefits for her clients.
An acknowledged expert on the fine art of sales, Nikki has received numerous sales awards, shattered sales records across industries, and was featured in Female Entrepreneur Magazine. A sought-after speaker, she regularly shares the results of success through illuminating keynote addresses and business-changing workshops. Her robust Sticky Selling Master Academy ignites game-changing outcomes for clients, many of whom have also reaped the benefits of her immersive VIP consultations.
Her popular books are available on Amazon. "Buying Signals: How to Spot the Green Light & Increase Your Sales" and "Six-Word Lessons on Influencing with Grace" are excellent resources for those unable to attend her live speaking engagements, coaching groups, or workshops.
To contact Nikki:
nikki@yoursalesmaven.com
(360) 509-6399
www.yoursalesmaven.com
---
Other Events