NAWBO SV Events

Crystal Chair Award Gala [Special Event]
March 20, 20186:00 pm

-

8:30 pm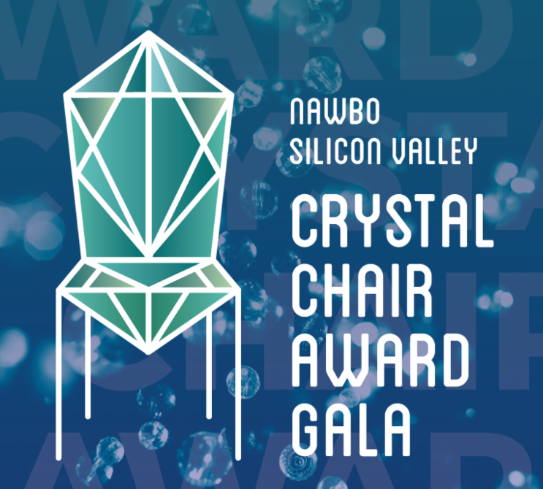 NAWBO Silicon Valley presents our 2nd Annual Crystal Chair Award Gala
This event was created to highlight and celebrate women business owners in Silicon Valley and those who support us. On this night we will honor extraordinary women in our community who have made a commitment to dedicate themselves not only to their business but to the success of other women in business.
Last year was our inaugural event, hosted by Loring Ward at their incredible corporate offices in downtown San Jose. The event was a smashing success, with fantastic speakers, delicious food and wine tastings, a great party atmosphere and lots of inspiration to go around. It was so much fun we decided to do it again!
This year we will be at the Silicon Valley Capital Club atop the KQED building in San Jose.  This location is incredible, views for miles, great food and atmosphere. On this night we will recognize and celebrate the winners with the presentation of the following awards:
The Crystal Chair Award: Honors a Silicon Valley businesswoman for a lifetime of service in her own business, her community, and for other women business owners.
Woman of Distinction Award: Recognizes a Silicon Valley businesswoman who has overcome significant challenges to succeed and inspire others.
Woman Business Advocate Award: Honors a NAWBO Silicon Valley member who has contributed to the advancement of women in business.
Our keynote speakers are Diane and Clark Stuart who will share their secrets of "Powerhouse Partnerships". Diane and Clark are a dynamic couple who bring a blend of blunt truth and humor to what it takes to work together as a couple.
Highlights
Celebrity emcee talk show host Janice Edwards
Keynote by Diane and Clark Stuart, a dynamic couple who will share their secrets to successful partnerships
Fabulous raffle prizes
Presentation of awards
Delicious food and beverage
Beautiful setting atop the KQED building at the Capital Club
Powerhouse networking with NAWBO members and guests
Last year we had a very large crowd so sign up early because space will be limited. Parking is free after 5:30.
Dinner and beverage included in the ticket price.
No host cash bar is also available.
Bring extra cash for the fabulous raffle prizes!
Sorry EARLY BIRD PRICING ended March 8!
Have you worked with a family member or client with a strong personality? Join us to see how two successful business owners handle their working relationship.
In today's fast-paced business world, we need every advantage we can get and there is nothing more valuable than a good partner. Two heads are better than one and working with your best friend can be an amazing gift or a terrible tragedy depending on how well you work together. Diane and Clark's experiences give them a unique perspective on what it takes for couples with big personalities to work well together and successfully navigate through minefields and avoid the pitfalls in the process!
Clark and Diane Stuart of Trident Professionals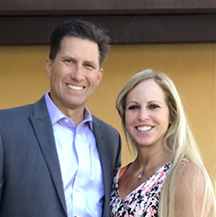 Diane Stuart began her law enforcement career in January 1986 with the San Jose Police Department and worked in Patrol, S.W.A.T., Intelligence, the Field Training program, Horse Mounted Unit, Vehicular Crimes, Vice/Intelligence, and served as a Hostage Negotiator. She was the first female to serve as a S.W.A.T./Sniper in a major police department. Diane worked her way through the ranks to become the first female Assistant Chief.
In August of 2011, Diane was selected as the 13th Chief of the Hayward Police Department and the first woman to lead the organization. After 5 ½ years, Diane retired from law enforcement. She now coaches and mentors professionals who aspire to promote and grow as future leaders in law enforcement and also oversees the family businesses and partnerships with her father and husband. And if that isn't enough she is also a three-time CrossFit Games master's athlete in the 50-54 Division, with podium finishes of third in the world in 2016 and 2017.
Clark D. Stuart is a retired Naval Officer who served in the U.S. Navy SEALS for 22 years. As a member of an elite counter-terrorism unit, Clark was responsible for conducting a wide range of operations throughout the world and was a special U.S. representative to foreign heads of state on matters of national defense. His expertise in intelligence operations makes him a leader in the research and development of the tactics presently used in the global war on terrorism.
From these leadership experiences, Clark brings Motivation, Teambuilding, Leadership, Strategic Planning and Executive Communications Skills training to the classroom. He is Master Instructor for Northrop Grumman, has a Master of Science in Management and is the author of two books on training and personal development "Battlefield to Boardroom" and "The 100."
Special Thanks to Our Event Sponsors

---
Other Events