NAWBO SV Events

Special Event at Adobe Systems, Inc.
February 20, 20186:00 pm

-

8:30 pm
How Employee Success Translates to Customer Success
Organizations today not only offer products & services, they offer the promise of something much greater – an experience! Disney gives us "The happiest place on earth"; Nike empowers its customer to "Just Do It"; MasterCard pulls at our heartstrings with, "There are some things money can't buy, for everything else there's MasterCard."
Adobe challenges everyone in the organization to Make it an Experience. The ability to deliver these experiences to its customers, starts with its employees. At this special event, Donna Morris of Adobe, will share Adobe's journey to foster a culture where employees understand the value of creating great experiences and the opportunities they have to influence the experience of its customers.
Join us for this exclusive and unique look into the progressive culture at Adobe. Meet Donna Morris, our host and guest speaker, who's rallying cry is "disrupt or be disrupted." Catch a rare glimpse into their global headquarters for a quick tour and delectable appetizers; all while networking with our NAWBO members and elite guests.
Our events, hosted by companies such as Adobe, are always a ton of fun, high profile, and very well attended. Adobe Systems, Inc. is a premier Silicon Valley enterprise and we are honored that they are hosting us this special evening.
**********************
2FER SPECIAL OFFER!!!  For this networking event you can bring a friend for FREE!  The more the merrier. When you register add the name of your guest. The cost should be $0. If you have questions please send an email to info@nawbo-sv.org.
And, parking is FREE in the Adobe garage. That's one less thing you have to worry about. How great is THAT?  We are really looking forward to this special event and we hope to see you there.
**********************
NAWBO Silicon Valley Member & Guests:  $55
General Admission & Non-member:  $70
SPEAKER PROFILE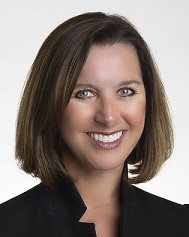 Donna Morris, EVP, Customer and Employee Experience, Adobe Systems
"Disrupt or be disrupted" is Donna Morris's rallying cry. From abolishing Adobe's annual performance reviews to dramatically expanding its family leave policy, she has set the industry agenda while making Adobe a great place to work. In her role as Executive Vice President of Customer and Employee Experience, she leads the product, customer service and technical support experience for all Adobe products, in addition to all aspects of human resources and the workplace. Her breadth of experience and unique point of view on workplace issues has been sought out my hundreds of media outlets including CNN, NPR, CNBC, Fast Company and Fortune.
---
Other Events