NAWBO SV Events

Meet the Experts of Silicon Valley
January 16, 20186:00 pm

-

8:30 pm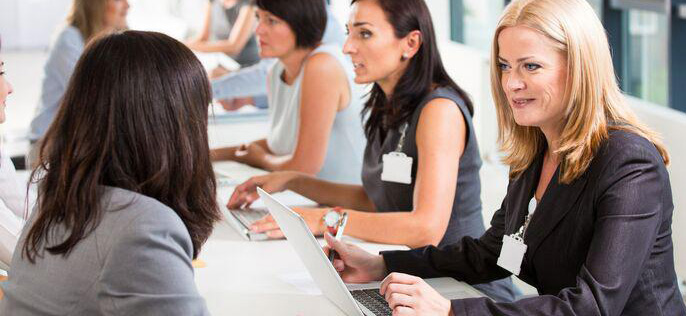 DON'T MISS THIS FIRST EVENT OF THE NEW YEAR!
Start your year off right by joining us for a dynamic evening of round-table speed sessions with entrepreneurial women in business who are experts in their fields. We've assembled a diverse and accomplished group of business owners ready to share their expertise and give you insights into how to make 2018 your best year yet!
The Experts
---
Jennifer Dizon, CPA
Hood & Strong LLP
Jennifer will discuss Fraud Detection and Prevention: Tips for Small Business. She will answer your questions such as, "What is fraud?" and "Where does fraud occur?" She'll educate you on the "Fraud Triangle" and provide you with key tips to minimize the risk of fraud in your business.
Flordelisa "Flor" Harris, 
Benefits Simplified Insurance Solutions, LLC
Flor founded Benefits Simplified on the belief that benefits should be simple to understand whether you're a start-up, group, individual or family. She'll take the mystery out of  healthcare insurance for your business, sharing why employee benefits matter for small business owners, when to consider offering healthcare insurance to your employees and what to consider when working with an insurance broker or consultant.
Roberta Kiphuth, President
Detati Digital Marketing
Roberta will give you the inside scoop on updating your website in 2018 and share the "Top 5 Things to Know." Also learn about the key things that can affect your search engine optimization (SEO) and rankings (where you show up in searches) when you update or redesign a website and tips to help.
Victoria Napolitano
The Victoria Napolitano Group
Victoria will walk you through DIY marketing and branding—including how to improve your business online and the importance of social media—all to help you elevate your brand and attract your ideal clients. She'll share how she grew her business with these DIY secrets and how easy it will be for you to do the same.
Sandra Hughes
Sandra Bevins Hughes Coaching
Sandra is committed to helping you unlock your "Inner Business Genius" and guiding you to a more profitable and prosperous business. She'll discuss how you can leverage your competitive edge, how you can get "into the heads" of your ideal customers, and how to plan out 2018 for more profits and prosperity.
Hilary Hendershott
Hilary Hendershott Wealth Management
As women we have many decades of cultural inertia working against us and as business owners we have our work cut out for us when it comes to achieving our financial goals. Hilary understands this and believes that becoming financially free is about far more than earning profits. She'll share her fundamental principles to financial wellness as well as actionable strategies for your business in 2018.
Toni Julian
Toni's Kitchen
Toni inspires healthy lives and will inspire you to jump-start healthy eating habits for the new year. You'll learn how to save time, lose or manage your weight, and feel great through improving food quality and portion control. She'll walk you through quick and easy meal template planning and give you her proven"top hacks" to get back on track after the holidays.
We're excited to share this group of knowledgeable women business owners! Be ready to ask questions, gain insights, and learn tips to propel yourself with fresh ideas this coming year.
Seating is limited so be sure to sign up now to ensure an opportunity to participate.
Full dinner will be served.
No-host cash bar will be available.
NAWBO-SV Member & Guests of Member:  $55
General & Non-member:  $70
---
Other Events