NAWBO SV Events

Thirsty Thursday
April 1, 20214:30 pm

-

6:00 pm

Free
FUN FACT: Some historians speculate that April Fools' Day dates back to 1582, when France switched from the Julian calendar to the Gregorian calendar, as called for by the Council of Trent in 1563. In the Julian Calendar, as in the Hindu calendar, the new year began with the spring equinox around April 1. People who were slow to get the news or failed to recognize that the start of the new year had moved to January 1 and continued to celebrate it during the last week of March through April 1 became the butt of jokes and hoaxes and were called "April fools." On April 1, 1700, English pranksters begin popularizing the annual tradition of April Fools' Day by playing practical jokes on each other.
Join us for an evening of connection and community. We will be joined by special guest, Margaret Jackson, CEO, Small Business Concierge Communications & Digital Media. She will be joining us to talk about her radio show and the Inclusivity Project with the Northern California SBDC.
ABOUT OUR SPEAKER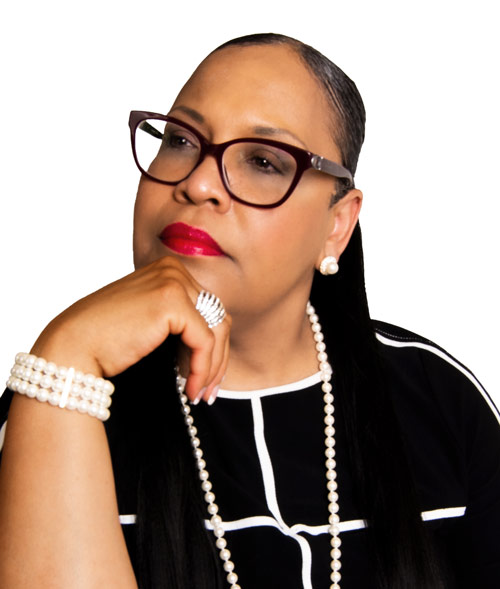 Margaret Jackson is a respected Bay Area leader, Small Business Radio Personality, Small Business Magazine Publisher, and the Alameda County Small Business Development Center's former Director.
Jackson is Silicon Valley's top small business radio personality on AM 1220 KDOW Business & Finance radio broadcasting to more than 9.146+ million contour listeners covering the nine Bay Area counties that are now airing on iHeart Radio. AM 1220 KDOW Business & Finance radio is in the 4th largest radio market in the country. In 2011 she was the first female personality to broadcast during the week and as a black person on the network. She was warmly welcomed onto the Salem Media Group network as she collaborated with Rob Black and Craig Roberts on launching the Money 2.0 Business On the Edge radio program. A spin-off radio show ran from 2015-2018, Faith & Business On the Edge. Jackson is an ordained minister that brings a fresh perspective on motivating and inspiring people to live life with power-purpose.
---
Other Events