Hello NAWBO Silicon Valley Members and Friends,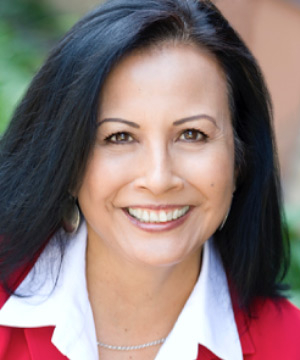 NAWBO has made history for 40 years. I am proud to continue this tradition through our Crystal Chair Award Gala to be held on March 20 at the Silicon Valley Capital Club in San Jose. In 1975 our founding member, Susan Hager said, "Get a seat at the table or build your own table, and make sure to include other women." She invited a dozen or so like-minded women to a meeting to talk about entrepreneurship and the rest is history.
In 2017 the NAWBO Silicon Valley Board of Directors decided to honor women that brought their seat to the table and what better way to do it than to recognize them at a very special event – Crystal Chair Award Gala. This was the foundation for our gala and we will celebrate women who have made a bit of history of their own. It's perfect timing with March being Women's History Month.
Come enjoy our keynote speakers, Diane and Carl Stuart that are in law enforcement and a Navy Seal, respectively. They will talk about how two successful and dynamic business owners handle their working relationship.
There will be surprises, raffle prizes, a delicious menu created by the Capital Club, an award-winning Emcee, Janice Edwards and much more.
Register from our event page HERE.
NAWBO Silicon Valley also recognizes Women's History Month.
Did you know Women's History Month started in the 70's and gained momentum in the early 80's? In the 70's women in history was an unknown subject. It was not being taught in the classrooms or talked about. To address this situation, the Education Task Force of the Sonoma County (California) Commission on the Status of Women initiated a "Women's History Week" celebration for 1978.
President Carter issued the first Presidential Proclamation declaring the Week of March 8th, 1980 as National Women's History Week. In the same year, Representative Barbara Mikulski, who at the time was in the House of Representatives, and Senator Orrin Hatch co-sponsored a Congressional Resolution for National Women's History Week 1981. This co-sponsorship demonstrated the wide-ranging political support for recognizing, honoring, and celebrating the achievements of American women.
By 1986, 14 states had already declared March as Women's History Month. This momentum and state-by-state action were used as the rational to lobby Congress to declare the entire month of March 1987 as National Women's History Month. In 1987, Congress declared March as National Women's History Month in perpetuity. A special Presidential Proclamation is issued every year which honors the extraordinary achievements of American women.
Read more
To your success in 2018 and beyond.
Maxine Goulding, President
NAWBO Silicon Valley